Ways you can get started in reducing your single use plastics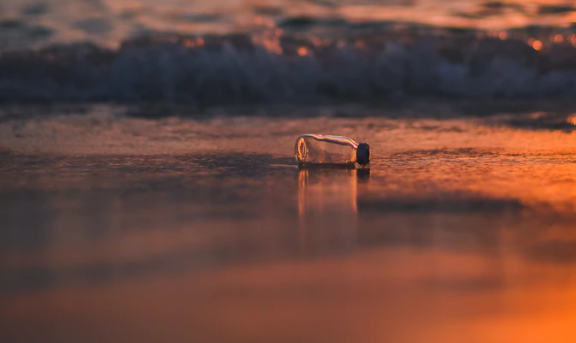 Ever heard of the saying 'it's the little things that count?.' Well that's because they absolutely do! Change can be quite daunting especially when we start to consider all of the changes we need to make to save our planet. All of a sudden that overwhelming feeling starts to creep back in. Many people question where do we even start? 
Well the first step is quite simple. Ask yourself what can you do to help our planet? How can you make a difference? 
While it may seem hard to wrap your head around it, don't let it deter you. We've got you! We have created an easy step-by-step breakdown of small easy changes you can implement in your daily life for the good of our planet. Our Clean Switch Guide takes the hard work out of the decision making so you can start your environmentally conscious journey today.
Here are some easy ways to get involved this Plastic Free July and beyond. 
1. Coffee Cups: 
We all love a good cup of coffee, especially freshly made from our favourite cafe. Unfortunately, Coffee cups are not recyclable in most locations. Even 'compostable' cups are rarely composted as they require very specific facilities and conditions. It is estimated Australians use 1 billion disposable coffee cups each year. That's approximately 2,700,000 paper coffee cups thrown out every day! An effective way to replace plastic in your life is by choosing to refuse single-use takeaway cups.
How can you do it
You can easily avoid takeaway coffee cups by bringing along your own reusable alternative.  There are many reusable coffee cups available on the market. Keep it in your bag or on your desk at work; wherever you'll remember to use it.
Better yet, you can bring a mug or jar from home, making sure it is able to be heated and is easy to bring along during your travels. 
Our pick for keep cups are Keep Cup , one of the first Australian businesses to make a reusable coffee cup or Huskee Cup.
You can also stay and drink if your favourite cafe offers dine-in!
Taking the next steps
Once you become comfortable with replacing your single use coffee cups, share the idea with your friends, family and colleagues. You can also encourage and support cafes to become a part of the Responsible Cafe Network.
Bringing your own cup shows others how easy it is to reduce their waste and creates a new trend.
2. Fruit and vegetables:
Many grocery stores pre-package their fruit and vegetables in plastic, and offer plastic bags for loose items. There are simple alternatives to help reduce your impact on the environment.
How you can do it

Look out for loose fruit and vegetables in your local grocery store, or head to a farmers market or organic store where plastic packaging is less often used.
Choose lightweight, reusable produce bags instead of the plastic bags that are usually provided. Be sure to look for ones made from recycled plastic or repurposed netting fabric.
Our pick for reusable bags are Australian owned brand Seed and Sprout who have a beautiful selection of environmentally friendly bags for everyday use.

Taking the next steps
Another way you can help is by supporting stores that provide loose fruit and vegetables or offer paper bags instead of plastic ones. What if your local store doesn't do this you ask? Why not share your concerns and request they reduce their plastic packaging. Brown paper bags are back in fashion!

3. Plastic bags:

Plastic bags have been a topic of debate for some time now. Many states in Australia have made moves to ban plastic bags as they break up into tiny micro plastics and remain indefinitely in the environment. One person choosing to refuse plastic bags can save 500 plastic bags from entering our oceans and landfill. Thus, helping our wildlife who have been at the forefront of our man made disaster with their habitats and food supply being greatly affected by our consumer behaviors!

How can you do it
Reusable shopping bags are a fantastic alternative to single-use plastic bags. It's a great idea to keep a stash of your reusable bags somewhere where you'll remember them; like in the boot of your car or by your front door.There are even purse/pocket sized reusable bags that you can keep on hand for emergencies.

Taking the next steps
To make an even greater impact, consider making your own reusable shopping bags using repurposed fabric. Check out the Boomerang Bags movement, there are even local groups to join.
If you prefer to buy, choose bags that are made from natural fibres such as such ethically-produced cotton, jute, or hemp or recycled plastic bottles.
A great option to try is Hello Green, another Australian family owned business helping to tackle the war on waste.
For those living in places that have not banned the plastic bag yet, get involved with a local advocacy group and petition your governing body to make a change!

4. Plastic bottles and straws:
Like plastic bags, plastic bottles and straws end up in landfills and impact millions of animals and habitats. There are many easy alternatives to these kinds of plastic.

How you can do it
Avoiding buying single-use plastic water bottles is as simple as carrying your own reusable alternative with you. Be sure to choose a socially-responsible and environmentally-friendly alternative, such as a reusable bottle made from stainless steel, glass, or safe aluminium.

If you can, drink without a straw. For those with accessibility issues or who prefer straws, you can also bring your own sustainable alternatives. There are stainless steel, bamboo, and glass options available on the market, and even foldable reusable straws that you can easily keep in your purse or pocket. Many cafes are also offering paper straw alternatives.
There are a range of places to purchase reusable bottles and straws such as Flasky who sell both, making it easy for you to make the switch.

Taking the next steps:
Other ways to help are by encouraging and supporting businesses to provide refillable water stations and encouraging and supporting businesses to only provide straws when requested, rather than as a default.
Remember, don't underestimate the impact you have on making a difference. We are all able to give back to our planet and make conscious decisions that will help future generations thrive.

Happy planet, happy you.

Love, Biode xoxo